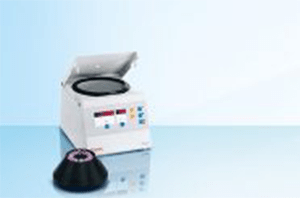 Centrifuge Heraeus Labofuge 200
The Heraeus Labofuge 200 allows centrifugation of a wide range of plastic and glass vessels and tubes.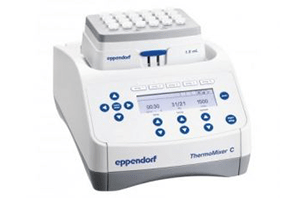 Laboratory shaker Eppendorf Thermomixer C (3 shakers)
Specifications: Different heating blocks for various vials, including 1.5 mL, 2 mL, 15 mL and 50 mL tubes for lab-scale shaking experiments; Mixing frequency: 300 - 3000 rpm (1.5 mm mixing radius), Temperature range: 15-100 °C.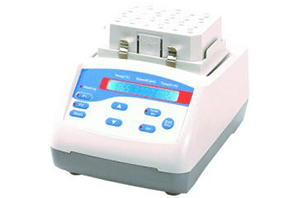 Laboratory shaker TMS-300 Thermoshaker (6 shakers)
Specifications: Lab-scale shaking of various glass and plastic vials; Mixing frequency: 300 - 3000 rpm (1.5 mm mixing radius); Temperature range: 25-100 °C.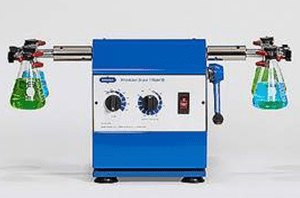 Wrist action shaker
Specifications: Shaking of a large variety of vessels, attached to the side arms with adjustable clamps; Shaking speed: 0 – 450 rpm.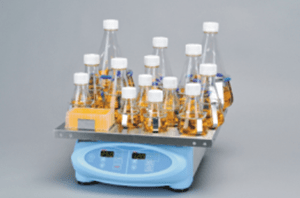 Benchtop orbital shaker MaxQ 2000
Specifications: Universal platform with various holders and racks for different vials; Roller bars for fixing larger vessels; Shaking speed: 15 - 500 rpm (1.9 cm orbit).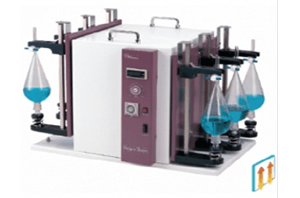 Separatory funnel shaker MEDLINE RS-1
This shaker can be used for intensive vertical reciprocating agitation of separatory funnels for solvent extraction. Up to 6 funnels can be shaken simultaneously in identical conditions. The maximum stroke length of the vertical motion is 40 mm, and shakings speeds between 50 and 300 rpm are available.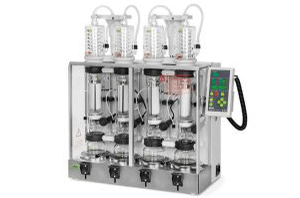 Leaching equipment Buchi B-811 extraction system
The Büchi B-811 Soxhlet extraction system can be used for solid-liquid extraction of solid residues and selective dissolution of metals in volatile organic solvents. The lixiviant evaporates and condenses on the solid material, which is placed in a thimble in the set-up. The extraction system can be used in different modes: Soxhlet Standard, Soxhlet Warm (condensed solvent is heated), Hot Extraction (also known as Randall extraction) and Continuous Flow (continuous extraction with fresh solvent).
Parr bombs
These are non-stirred pressure vessels of 100 and 300 mL capacity. Maximum pressure corresponds to 180 bar and maximum temperature to 350 °C. These vessels allow us to carry out leaching experiments at high temperature and pressure while minimizing the risks associated with some reactions and reducing the waste to a minimum.