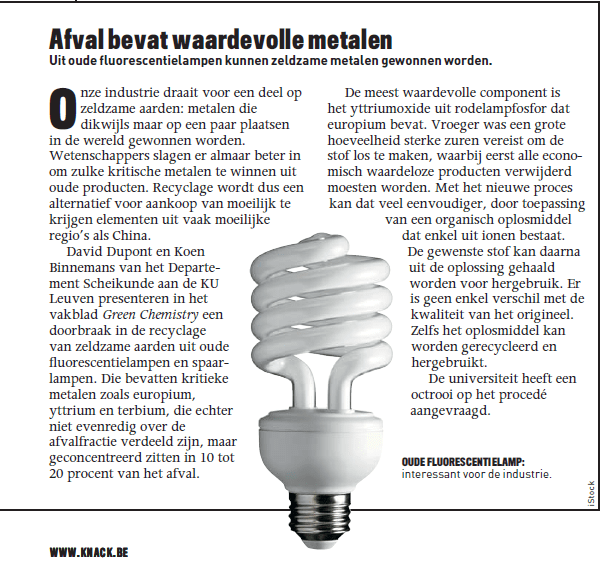 Afval bevat waardevolle metalen (Knack)
[et_pb_section bb_built="1″ admin_label="Row" custom_padding="0px|0px|0px|0px" custom_css_main_element="border-top: 4px solid #39b54a;" transparent_background="off" allow_player_pause="off" inner_shadow="off" parallax="off" parallax_method="on" make_fullwidth="off" use_custom_width="off" width_unit="on" make_equal="off" use_custom_gutter="off" global_module="5898″][et_pb_row admin_label="row" global_parent="5898″ custom_padding="0px|0px|0px|0px" parallax_method_1="off" module_id="newhere" make_fullwidth="on" use_custom_width="off" width_unit="on" use_custom_gutter="off" allow_player_pause="off" parallax="off" parallax_method="on" make_equal="off" parallax_1="off" background_color="#39b54a" background_color_1="#39b54a"][et_pb_column type="4_4″][et_pb_signup admin_label="Row" global_parent="5898″ saved_tabs="all" provider="mailchimp" mailchimp_list="Manage|add_new_account" aweber_list="|none" title="Register for future Solvomet news" use_background_color="on" background_color="#39b54a" background_layout="dark" text_orientation="left" use_focus_border_color="off" header_font="Source Sans Pro||||" header_font_size="28″ use_border_color="off" border_color="#ffffff" border_style="solid" custom_button="off" button_letter_spacing="0″ button_use_icon="default" button_icon_placement="right" button_on_hover="on" button_letter_spacing_hover="0″ /][/et_pb_column][/et_pb_row][et_pb_row admin_label="row" global_parent="5898″ custom_padding="0px|0px|0px|0px" parallax_method_1="off" parallax_method_2="off" parallax_method_3="off" make_fullwidth="off" use_custom_width="off" width_unit="on" use_custom_gutter="off" allow_player_pause="off" parallax="off" parallax_method="on" make_equal="off" parallax_1="off" parallax_2="off" parallax_3="off" module_id="header_jp"][et_pb_column type="1_2″][et_pb_image admin_label="Image" global_parent="5898″ src="https://solvomet.eu//wp-content/uploads/2017/05/Solvomet-Logo_web.jpg" url="https://solvomet.eu/" animation="off" custom_margin="20px|||" show_in_lightbox="off" url_new_window="off" use_overlay="off" sticky="off" align="left" force_fullwidth="off" always_center_on_mobile="on" use_border_color="off" border_color="#ffffff" border_style="solid" /][et_pb_code admin_label="Code" global_parent="5898″]<style type="text/css"><!– [et_pb_line_break_holder] –>.nh_button.closed:after {content:"\33″;}<!– [et_pb_line_break_holder] –>.nh_button.opened:after{content:"\32″;}<!– [et_pb_line_break_holder] –></style><!– [et_pb_line_break_holder] –><script type="text/javascript"><!– [et_pb_line_break_holder] –> jQuery(document).ready(function() {<!– [et_pb_line_break_holder] –>// Hide the div<!– [et_pb_line_break_holder] –>jQuery(&#039;#newhere&#039;).hide();<!– [et_pb_line_break_holder] –>jQuery(&#039;.nh_button&#039;).click(function(e){<!– [et_pb_line_break_holder] –>e.preventDefault();jQuery("#newhere").slideToggle();<!– [et_pb_line_break_holder] –>jQuery(&#039;.nh_button&#039;).toggleClass(&#039;opened closed&#039;);<!– [et_pb_line_break_holder] –>});<!– [et_pb_line_break_holder] –>});<!– [et_pb_line_break_holder] –></script>[/et_pb_code][/et_pb_column][et_pb_column type="1_4″][et_pb_search admin_label="Search" global_parent="5898″ exclude_pages="off" exclude_posts="off" hide_button="on" placeholder="Search" max_width="200px" button_color="#d3d3d3″ field_bg="#f7f7f7″ placeholder_color="#6b6b6b" input_font="Source Sans Pro||||" input_font_size="18px" input_text_color="#606060″ button_font="Source Sans Pro||||" button_font_size="16px" custom_margin="20px|||" custom_css_after="position:relative;||top: -36px;||right: 16px;||float: right;||font-size: 18px;||content: %22%9255%22;||font-family: %22ETmodules%22 !important;" custom_css_input_field="border-radius: 24px;" /][/et_pb_column][et_pb_column type="1_4″][et_pb_button admin_label="Button" global_parent="5898″ button_url="#" button_text="Email News" button_alignment="center" module_class="nh_button closed" custom_button="on" button_text_color="#fcfcfc" button_bg_color="#39b54a" button_border_width="0px" button_border_radius="0px" button_use_icon="off" background_color="#39b54a" url_new_window="off" background_layout="light" button_letter_spacing="0″ button_icon_placement="right" button_on_hover="on" button_letter_spacing_hover="0″ button_font="Source Sans Pro||||" button_border_radius_hover="0″ button_text_color_hover="#e0e0e0″ /][et_pb_text admin_label="Text" global_parent="5898″ background_layout="dark" text_orientation="center" text_text_color="#e8e8e8″ use_border_color="off" border_color="#ffffff" border_style="solid" custom_margin="0px|0px|10px|0px" custom_padding="0px|0px|0px|0px" text_font="Source Sans Pro||||" text_font_size="16px"] Sign up now [/et_pb_text][/et_pb_column][/et_pb_row][/et_pb_section][et_pb_section bb_built="1″ admin_label="Section" inner_shadow="on" fullwidth="on" transparent_background="off" allow_player_pause="off" parallax="off" parallax_method="on" make_fullwidth="off" use_custom_width="off" width_unit="on" make_equal="off" use_custom_gutter="off" custom_css_main_element=" -webkit-box-shadow: 0px 3px 5px -1px rgba(50, 50, 50, 0.5);|| -moz-box-shadow: 0px 3px 5px -1px rgba(50, 50, 50, 0.5);|| box-shadow: 0px 3px 5px -1px rgba(50, 50, 50, 0.5);" global_module="5678″][et_pb_fullwidth_menu admin_label="Fullwidth Menu" global_parent="5678″ background_color="#eef4ef" text_orientation="center" menu_font_size="16px" menu_id="2″ background_layout="light" submenu_direction="downwards" fullwidth_menu="on" dropdown_menu_animation="fade" active_link_color="#ffffff" dropdown_menu_bg_color="#39b54a" dropdown_menu_line_color="#17b52c" dropdown_menu_text_color="#ffffff" menu_text_color="#373737″ menu_font="Source Sans Pro||||" /][/et_pb_section][et_pb_section bb_built="1″ admin_label="section"][et_pb_row admin_label="row"][et_pb_column type="2_3″][et_pb_post_title admin_label="Post Title" title="on" meta="on" author="off" date="on" categories="off" comments="off" featured_image="on" featured_placement="above" parallax_effect="off" parallax_method="on" text_orientation="left" text_color="dark" text_background="off" text_bg_color="rgba(255,255,255,0.9)" use_border_color="off" border_color="#ffffff" border_style="solid" saved_tabs="all" global_module="6299″ /][et_pb_text admin_label="Text"]
Article appeared in the Flemish News Magazine Knack (25-2-2015), following the RARE³ breakthrough in research concerning the recycling of lamp phosphors. See also Green Chemistry cover/paper by Binnemans/Dupont.
Onze industrie draait voor een deel op zeldzame aarden: metalen die dikwijls maar op een paar plaatsen in de wereld gewonnen worden. Wetenschappers slagen er almaar beter in om zulke kritische metalen te winnen uit oude producten. Recyclage wordt dus een alternatief voor aankoop van moeilijk te krijgen elementen uit vaak moeilijke regio's als China. David Dupont en Koen Binnemans van het Departement Scheikunde aan de KU Leuven presenteren in het vakblad Green Chemistry een doorbraak in de recyclage van zeldzame aarden uit oude fluorescentielampen en spaarlampen.
[/et_pb_text][/et_pb_column][et_pb_column type="1_3″][et_pb_sidebar admin_label="Sidebar" orientation="right" area="sidebar-1″ saved_tabs="all" remove_border="off" background_layout="light" global_module="5903″ /][/et_pb_column][/et_pb_row][/et_pb_section]