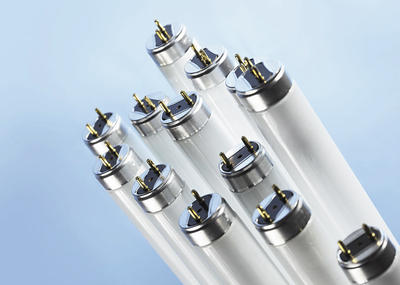 Zeldzame grondstoffen uit tl-lamp (EOS)
[et_pb_section bb_built="1″ admin_label="Row" custom_padding="0px|0px|0px|0px" custom_css_main_element="border-top: 4px solid #39b54a;" transparent_background="off" allow_player_pause="off" inner_shadow="off" parallax="off" parallax_method="on" make_fullwidth="off" use_custom_width="off" width_unit="on" make_equal="off" use_custom_gutter="off" global_module="5898″][et_pb_row admin_label="row" global_parent="5898″ custom_padding="0px|0px|0px|0px" parallax_method_1="off" module_id="newhere" make_fullwidth="on" use_custom_width="off" width_unit="on" use_custom_gutter="off" allow_player_pause="off" parallax="off" parallax_method="on" make_equal="off" parallax_1="off" background_color="#39b54a" background_color_1="#39b54a"][et_pb_column type="4_4″][et_pb_signup admin_label="Row" global_parent="5898″ saved_tabs="all" provider="mailchimp" mailchimp_list="Manage|add_new_account" aweber_list="|none" title="Register for future Solvomet news" use_background_color="on" background_color="#39b54a" background_layout="dark" text_orientation="left" use_focus_border_color="off" header_font="Source Sans Pro||||" header_font_size="28″ use_border_color="off" border_color="#ffffff" border_style="solid" custom_button="off" button_letter_spacing="0″ button_use_icon="default" button_icon_placement="right" button_on_hover="on" button_letter_spacing_hover="0″ /][/et_pb_column][/et_pb_row][et_pb_row admin_label="row" global_parent="5898″ custom_padding="0px|0px|0px|0px" parallax_method_1="off" parallax_method_2="off" parallax_method_3="off" make_fullwidth="off" use_custom_width="off" width_unit="on" use_custom_gutter="off" allow_player_pause="off" parallax="off" parallax_method="on" make_equal="off" parallax_1="off" parallax_2="off" parallax_3="off" module_id="header_jp"][et_pb_column type="1_2″][et_pb_image admin_label="Image" global_parent="5898″ src="https://solvomet.eu//wp-content/uploads/2017/05/Solvomet-Logo_web.jpg" url="https://solvomet.eu/" animation="off" custom_margin="20px|||" show_in_lightbox="off" url_new_window="off" use_overlay="off" sticky="off" align="left" force_fullwidth="off" always_center_on_mobile="on" use_border_color="off" border_color="#ffffff" border_style="solid" /][et_pb_code admin_label="Code" global_parent="5898″]<style type="text/css"><!– [et_pb_line_break_holder] –>.nh_button.closed:after {content:"\33″;}<!– [et_pb_line_break_holder] –>.nh_button.opened:after{content:"\32″;}<!– [et_pb_line_break_holder] –></style><!– [et_pb_line_break_holder] –><script type="text/javascript"><!– [et_pb_line_break_holder] –> jQuery(document).ready(function() {<!– [et_pb_line_break_holder] –>// Hide the div<!– [et_pb_line_break_holder] –>jQuery(&#039;#newhere&#039;).hide();<!– [et_pb_line_break_holder] –>jQuery(&#039;.nh_button&#039;).click(function(e){<!– [et_pb_line_break_holder] –>e.preventDefault();jQuery("#newhere").slideToggle();<!– [et_pb_line_break_holder] –>jQuery(&#039;.nh_button&#039;).toggleClass(&#039;opened closed&#039;);<!– [et_pb_line_break_holder] –>});<!– [et_pb_line_break_holder] –>});<!– [et_pb_line_break_holder] –></script>[/et_pb_code][/et_pb_column][et_pb_column type="1_4″][et_pb_search admin_label="Search" global_parent="5898″ exclude_pages="off" exclude_posts="off" hide_button="on" placeholder="Search" max_width="200px" button_color="#d3d3d3″ field_bg="#f7f7f7″ placeholder_color="#6b6b6b" input_font="Source Sans Pro||||" input_font_size="18px" input_text_color="#606060″ button_font="Source Sans Pro||||" button_font_size="16px" custom_margin="20px|||" custom_css_after="position:relative;||top: -36px;||right: 16px;||float: right;||font-size: 18px;||content: %22%9255%22;||font-family: %22ETmodules%22 !important;" custom_css_input_field="border-radius: 24px;" /][/et_pb_column][et_pb_column type="1_4″][et_pb_button admin_label="Button" global_parent="5898″ button_url="#" button_text="Email News" button_alignment="center" module_class="nh_button closed" custom_button="on" button_text_color="#fcfcfc" button_bg_color="#39b54a" button_border_width="0px" button_border_radius="0px" button_use_icon="off" background_color="#39b54a" url_new_window="off" background_layout="light" button_letter_spacing="0″ button_icon_placement="right" button_on_hover="on" button_letter_spacing_hover="0″ button_font="Source Sans Pro||||" button_border_radius_hover="0″ button_text_color_hover="#e0e0e0″ /][et_pb_text admin_label="Text" global_parent="5898″ background_layout="dark" text_orientation="center" text_text_color="#e8e8e8″ use_border_color="off" border_color="#ffffff" border_style="solid" custom_margin="0px|0px|10px|0px" custom_padding="0px|0px|0px|0px" text_font="Source Sans Pro||||" text_font_size="16px"] Sign up now [/et_pb_text][/et_pb_column][/et_pb_row][/et_pb_section][et_pb_section bb_built="1″ admin_label="Section" inner_shadow="on" fullwidth="on" transparent_background="off" allow_player_pause="off" parallax="off" parallax_method="on" make_fullwidth="off" use_custom_width="off" width_unit="on" make_equal="off" use_custom_gutter="off" custom_css_main_element=" -webkit-box-shadow: 0px 3px 5px -1px rgba(50, 50, 50, 0.5);|| -moz-box-shadow: 0px 3px 5px -1px rgba(50, 50, 50, 0.5);|| box-shadow: 0px 3px 5px -1px rgba(50, 50, 50, 0.5);" global_module="5678″][et_pb_fullwidth_menu admin_label="Fullwidth Menu" global_parent="5678″ background_color="#eef4ef" text_orientation="center" menu_font_size="16px" menu_id="2″ background_layout="light" submenu_direction="downwards" fullwidth_menu="on" dropdown_menu_animation="fade" active_link_color="#ffffff" dropdown_menu_bg_color="#39b54a" dropdown_menu_line_color="#17b52c" dropdown_menu_text_color="#ffffff" menu_text_color="#373737″ menu_font="Source Sans Pro||||" /][/et_pb_section][et_pb_section bb_built="1″ admin_label="section"][et_pb_row admin_label="row"][et_pb_column type="2_3″][et_pb_post_title admin_label="Post Title" title="on" meta="on" author="off" date="on" categories="off" comments="off" featured_image="on" featured_placement="above" parallax_effect="off" parallax_method="on" text_orientation="left" text_color="dark" text_background="off" text_bg_color="rgba(255,255,255,0.9)" use_border_color="off" border_color="#ffffff" border_style="solid" saved_tabs="all" global_module="6299″ /][et_pb_text admin_label="Text"]
Spaar- en tl-lampen bevatten waardevolle metalen zoals yttrium en europium, zogenoemde 'zeldzame aarden'. Wetenschappers aan de KU Leuven hebben een proces ontwikkeld om die terug te winnen.

De zeldzame aarden zijn een groep van 17 moeilijk te winnen chemische elementen die vaak worden gebruikt in elektronica. Je vindt ze ook in fluorescentielampen zoals tl- en spaarlampen. Die bevatten fosforen, chemische stoffen die in staat zijn licht met een bepaalde golflengte om te zetten in licht met een andere golflengte – in dit geval uv-licht in zichtbaar licht. In het laagje fosfor­poeder in de lamp – dat verwarrend genoeg niets te maken heeft met het chemisch element fosfor – zitten exotische zeldzame aarden zoals yttrium en europium.
Omdat de lampen ook kwik bevatten, worden ze sinds 2005 ingezameld om te vermijden dat dat kwik in het milieu terecht komt – in 2013 werd ruim 1.200 ton lampen verzameld. De lampen worden vermalen, metalen, glas en plastic worden gerecycled, en uit het resterende poeder kunnen we de zeldzame aarden terugwinnen.
David Dupont en Koen Binnemans, verbonden aan het onderzoeksplatform RARE3 van de KU Leuven, ontdekten een middel dat in staat is de waardevolle materialen selectief op te lossen. Met een zogenoemde ionische vloeistof, die uit geladen moleculen of ionen bestaat, slaagden ze erin yttrium en europium uit het afval te isoleren. Door aan de oplossing vervolgens oxaalzuur toe te voegen, slaan de zeldzame aarden neer. Verhitting levert vervolgens een fosforpoeder op dat we opnieuw in lampen kunnen gebruiken.
Mijnbouw in België
De oude methodes om zeldzame aarden te recupereren, doen net het omgekeerde: door zuren toe te voegen lossen alle waardeloze stoffen eerst op en blijven y­ttrium en europium over. Maar aangezien die slechts twintig procent van de totale massa vertegenwoordigen, is dat niet efficiënt.
De onderzoekers willen nu proberen het nieuwe proces op grotere schaal toe te passen, in samenwerking met geïnteresseerde bedrijven. Of die zich zullen aandienen, zal onder meer afhangen van de prijs van zeldzame aarden op de wereldmarkt.
Een groot deel van de bekende voorraden zeldzame aarden bevindt zich in China, dat de handel domineert en in 2013 goed was voor meer dan negentig procent van het aanbod op de wereldmarkt. Toen China in 2010 zijn exportquota verscherpte, schoten de prijzen de hoogte in. De Europese Commissie bestempelde zeldzame aarden als 'kritieke grondstoffen', van fundamenteel belang voor de economie, maar met een onzekere aanvoer.
Net als de prijzen steeg ook de interesse in alternatieve bronnen, zoals mijnen buiten China en recycling. 'Het fosforpoeder in tl- en spaarlampen kan je vergelijken met een erts dat zeldzame aarden bevat', zegt Binnemans. 'Maar de concentratie is veel hoger dan in eender welke mijn.'
Nadat het land op de vingers werd getikt door de Wereldhandelsorganisatie schafte China de exportquota begin dit jaar af, waardoor de prijzen weer daalden. 'Daardoor krijgen bedrijven die hebben geïnvesteerd in alternatieve bronnen van zeldzame aarden het moeilijk', zegt Binnemans. 'Door de prijzen te laten fluctueren blijft China controle uitoefenen en smoort het alternatieven in de kiem.'
(Dieter Decleene, EOS, Maart 2015)
[/et_pb_text][/et_pb_column][et_pb_column type="1_3″][et_pb_sidebar admin_label="Sidebar" orientation="right" area="sidebar-1″ saved_tabs="all" remove_border="off" background_layout="light" global_module="5903″ /][/et_pb_column][/et_pb_row][/et_pb_section]